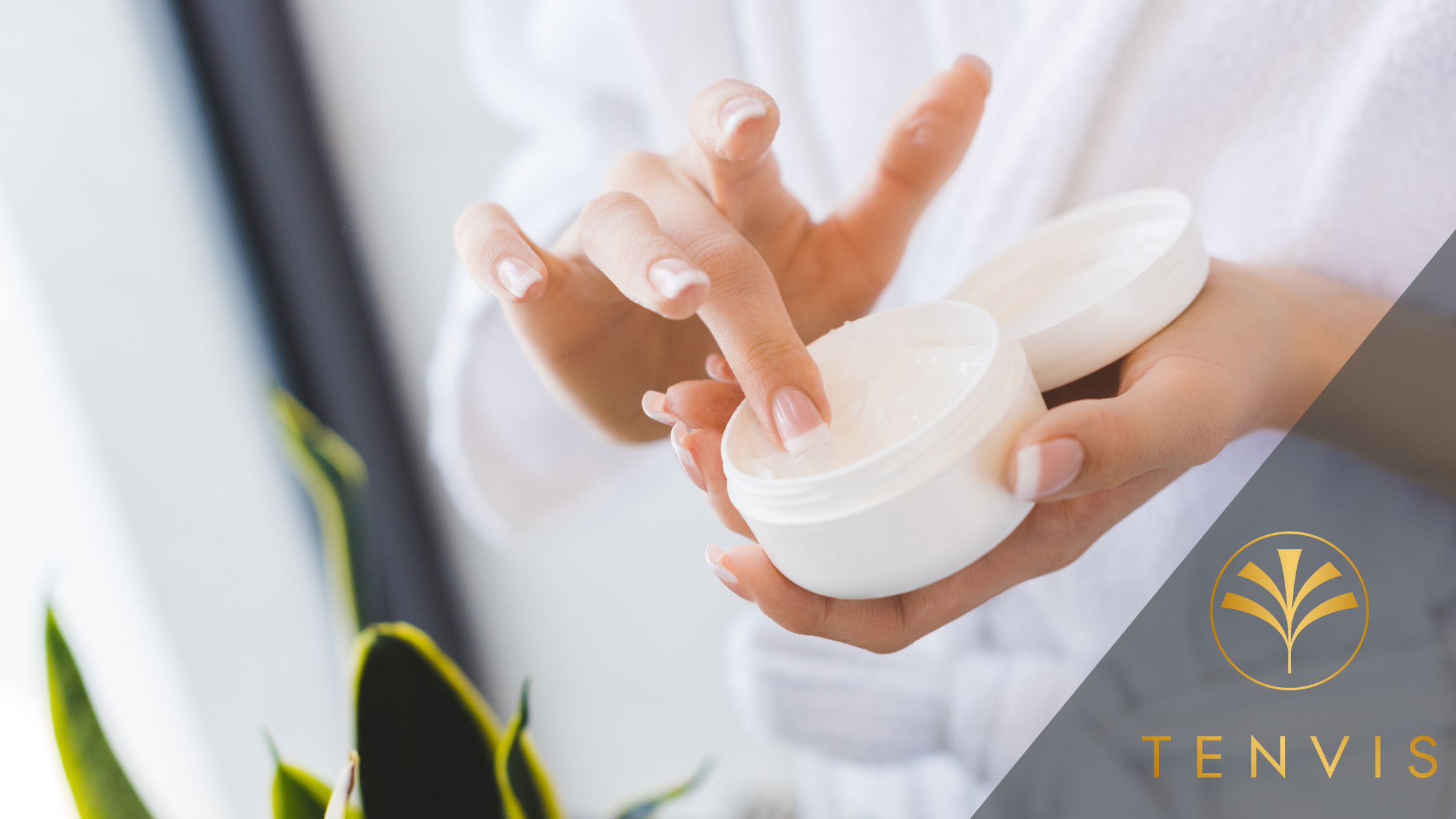 Contact us at Support@TenvisCo.com to place an order for Tenvis CBD (full spectrum hemp extract) today! 
Get .12 oz of Tenvis CBD for $5 each + shipping and tax or
Get .12oz of Tenvis CBD Plus for $6 each + shipping and tax

Managing pain is one of the most popular reasons for using CBD products. Cannabidiol, or CBD, is a natural molecule found within the hemp plant. It's use as a pain reliever  has grown steadily for several years and personal reports of it's effectiveness has grown exponentially as more people turn to alternative sources for pain control.

Until recently, there's been limited experimental human research on the actual effectiveness of CBD on pain control. However, a new study by Syracuse University researchers sheds light on the ability of CBD to reduce pain. They said the results were both complex and exciting as they were pleasantly surprised by the pharmacological and physical results of CBD under stringent testing.

This may be welcome news if you're interested in alternatives to drugs or surgery. Find out more about CBD as a more natural method for relieving pain.
Using CBD to Manage Pain:
CBD may help reduce pain in a variety of ways. It has antioxidant properties that decrease inflammation and analgesic effects that reduce pain sensations. It also has calming effects that can make discomfort more tolerable.

Apply when needed. CBD may be most effective depending on your symptoms and when you need it most. For example, topicals such as our CBD cream can be used for localized arthritis pain whenever a flare up occurs, or as a preventative measure when applied before or during exercise.

Start small. A small application the size of thumbnail may be sufficient to produce the result you desire. Start with a small amount to an affected area and observe the results, if needed increase the amount to cover a greater area. 

Purity and Reliability. Safe and effective products undergo testing from third parties. The best available products should exceed current established standards of less than 0.3% of THC when derived from natural hemp plants. Recent testing of our product demonstrated levels below 0.02%, far exceeding the current standard and ensuring our customers only get the best available product on the market.
Find a good match. To find what you prefer best, try CBD creams with and without the addition of warming ingredients.

Travel advisory.  CBD is legal within the United States. However, transportation of CBD across an international border is illegal. This product is for sale only within the United States so if you are traveling do NOT take with you to Mexico, Canada, or abroad.

Stay updated and informed. Ask your doctor if you have any questions about using CBD products.

Additionally, a recent published article from Harvard University, studies suggest that CBD may also help with the following:
Anxiety.

Studies and clinical trials are exploring the common report that CBD can reduce anxiety.

Insomnia.

Studies suggest that CBD may help with both falling asleep and staying asleep.

Chronic Pain.

One animal study from the

European Journal of Pain

suggests CBD could help lower pain and inflammation due to arthritis when applied to skin. Other research identifies how CBD may inhibit inflammatory and neuropathic pain, which are difficult to treat.

Addiction.

CBD can help lower cravings for tobacco and heroin under certain conditions, according to some research in humans. Animal models of addiction suggest it may also help lessen cravings for alcohol, cannabis, opiates, and stimulants.

Outside of the US, CBD is approved for muscle spasticity associated with multiple sclerosis and for cancer pain.

Within the US, Epidiolex is approved for certain types of epilepsy and tuberous sclerosis.
More Natural Methods for Managing Pain:

Massage Therapy. Massage therapy may be helpful for a number of chronic pain conditions, as well as overall wellness. Massage therapists may also use CBD application during their practice. Ask your massage therapist if they supply their own CBD cream or if they would prefer you to bring your own before a session.

Get a clean start and freshen up your surroundings. Increased pain may be the result of an emotional response. Retraining your brain and gaining a fresh start by cleaning, reorganizing, or removing toxins from your living space can help make pain less unpleasant. Review our free 10-day Detox book for several great examples you can apply today.

Stretch and move around. The mental and physical health benefits of exercise can make it easier to cope with many conditions, including arthritis and low back pain. Consult your doctor regarding any medical questions you may have prior to starting any new exercise or fitness regimen.

Use natural ingredients. Ginger, turmeric, and other clean, natural, and organic ingredients can assist in inflammation reduction and are a useful addition for pain relief. Review the product descriptions in our "Pain Relief" category of supplements for further information.

Tenvis CBD is a full spectrum hemp extract that is dermatologist, allergy, and safety tested. No animal testing was performed with this product.

Tenvis CBD Cream 300mg comes from PCR Hemp (phytocannabinoid-rich) and comes with an exquisite blend of Aloe Vera, Arnica Montana Flower extract and menthol for an added cooling effect.

Tenvis CBD Plus 400mg comes from PCR Hemp (phytocannabinoid-rich) and also includes the same exquisite blend of Aloe Vera, Arnica Montana Flower extract and a natural, non-toxic warming agent that provides an enduring and gentle warming sensation.
Contact us at Support@TenvisCo.com to place your order for Tenvis CBD (full spectrum hemp extract) today! 
These statements have not been evaluated by the FDA.  This website and its content is for informational purposes only and is not meant to to treat, cure, prevent or diagnose any disease.  Check with a healthcare provider before starting any supplement.